Scuba Diving Watches:
A Buyers Guide - Plus Our Picks for Best Dive Watch
at Different Price Points
Scuba diving watches can be a significant investment if you want it to be. There are tons of models to choose from, from cheap to mid-range to over the top expensive.
This buyer's guide will give you all the information you need to know before choosing your dive watch and how to protect your investment once you make the purchase.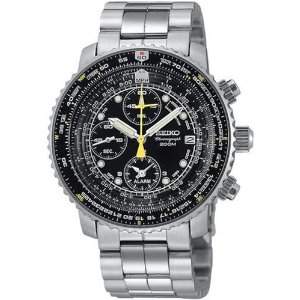 You will find information on the water resistance rating you will want for your watch - which can vary depending on the price point you choose.
Probably the most important decision you will have to make, and one that will help narrow down your choices, is whether you want an an analog or digital watch. There is no right or wrong here - it is all a matter of preference. So let's get on with it and help you find a new dive watch to take on that next dive.
Here's a primer on dive watches. Find out about water resistance, bezels and lots more on this page. If this is your first purchase of a dive watch, this is the place to begin.

On this page I discuss the different types of dive watches you can choose from. There's a myriad of choices and options when you shop for a scuba diving watch. Do you want an analog or digital watch? How about a chronograph, automatic one or perhaps one made out of titanium? To learn about the different types of dive watches, check this page out.
Once you have made that investment in a scuba watch, you'll want to take proper care of it so it will be good for many years to come. Proper care and maintenance is fairly straightforward so having that watch last for years shouldn't be difficult. Find out how to care for your dive watch here.
There are alot of diving watches out there. Some can be very cheap - in the $10 or so range. Is it OK to use them when you go diving? We give our opinion here.
Now that you have a dive watch, it no longer works. It figures. Hopefully it didn't happen while you were diving! Should you attempt to fix your watch yourself or not? Read about it here.
---
Our Picks For Best Dive Watch
---
If you have no budget, indulge in one of these top end dive watches. They are beautiful and look great and work great both above and under the water. Check out our choices for best high end dive watches here.
If you have a budget (like I do) there are some great choices for a scuba watch available. Many look like you spent alot more money than you did - and they all work beautifully on land or underwater. Check out our choices for best mid-range to budget dive watches here.
For the women scuba diver. While there is nothing wrong with a unisex dive watch, sometimes a female diver may want something a bit more feminine. Especially if she plans to wear it while out of the water also. Here we give you our pick for best scuba watches for females at all price points. So from budget to luxury, she is sure to be happy.

---
We hope you find this guide to scuba diving watches useful. It's one piece of scuba diving equipment you can use out of the water so take your time choosing.
Looking for other scuba gear and accessories? Check out our picks for best dive equipment and accessories.
Here's to a good and timed dive!

---
---
 Want to stay down longer and improve your buoyancy control and other diving skills? Our free report "Increase Your Bottom Time" along with our practical, weekly actionable tips will have you looking like a seasoned diver in no time. So come join us and see improvement on your very next dive!
(Click on the photo to join us now!)
---
---