Scuba Regulators:
A Buyer's Guide - Plus Our Picks For Best Scuba Diving Regulators At Different Price Points
Scuba regulators are probably the most crucial pieces of scuba gear you can buy. And, not surprisingly, they are often the most expensive to boot. So before you make that investment, it's a good idea to be equipped with all the information you need to make an informed choice.
Hopefully this guide will accomplish that goal.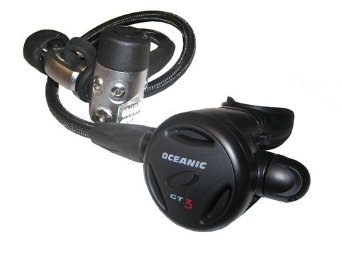 There are tons of dive regulators to choose from so it can be a bit overwhelming. After you read this guide, you should be able to narrow down your choice, making your decision a bit easier.
I am often asked about different diving regulators and which ones are the best to buy. In order to answer that question, I have come up with my top recommendations for the best dive regs at various price points. They are the top rated and reviewed regulators in the entry level, mid-range and high end categories. If you are confused looking at all regs out there, take a look at these top regulators and it may help you narrow down your choices.
How Do Regulators Work?
It's always a good idea to understand how your scuba gear works. Here you'll find out about first stages, second stages and other pieces of your dive regulator. Once you understand how they work and what they do, you can make a more informed choice when you go to purchase one.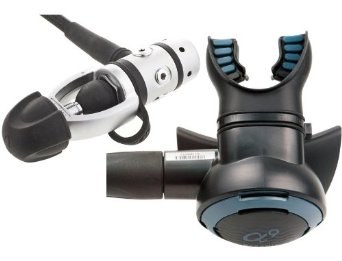 With all the choices of diving regulators, how the heck do you make a decision? Here we outline the most important aspects of a regulator and what you need to look for when you go to buy a reg. The best regulator choice is different from diver to diver. Find out which is the best choice for you.
Diving Regulator Maintenance
Once you make an investment in a diving regulator, you will want to take care of it so you will have many safe dives for years to come. On this page we outline the steps you should take for maintaining your purchase. It's easy and straightforward, so no excuses!

So there you have it. Your guide to scuba regulators. While it may seem daunting at first, just break it down piece by piece and see what best fits your needs. Your choice should get narrower and that decision much easier.
Take a look at our Regulator Store for all the regulators we have available.
Looking for other scuba equipment and accessories? Check out our other picks for best scuba gear.
Have fun shopping and enjoy your scuba regulator!
---
---
 Want to stay down longer and improve your buoyancy control and other diving skills? Our free report "Increase Your Bottom Time" along with our practical, weekly actionable tips will have you looking like a seasoned diver in no time. So come join us and see improvement on your very next dive!
(Click on the photo to join us now!)
---
---