The Scuba Diving Blog:
See What's New
Welcome to The Dive Blog. Here you will be able to:
know whenever any new Web pages or changes appear on scuba-diving-smiles.com,
stay up-to-date with other postings or news about scuba diving
keep informed of any specials, discounts or goodies I come across to make your diving or dive trip more enjoyable
It's easy to subscribe to this blog - just click here and opposite the "What's New" title you will see a small orange RSS button. You can paste the URL of my blog (https://www.scuba-diving-smiles.com/scuba-diving.xml) into your RSS reader, add to My Yahoo or add to your Feedly.
You can also use browser extensions to subscribe to my content directly in many browsers. If you are a chrome user, there is an RSS Aggregator for Chrome and there is also a RSS feed for Firefox.
Thanks for subscribing. Here's to great diving!
(Have you joined the CoCo Zone Dive Club yet?)
---
Feb 23, 2023
3 Common Scuba Diving Mistakes New Divers Make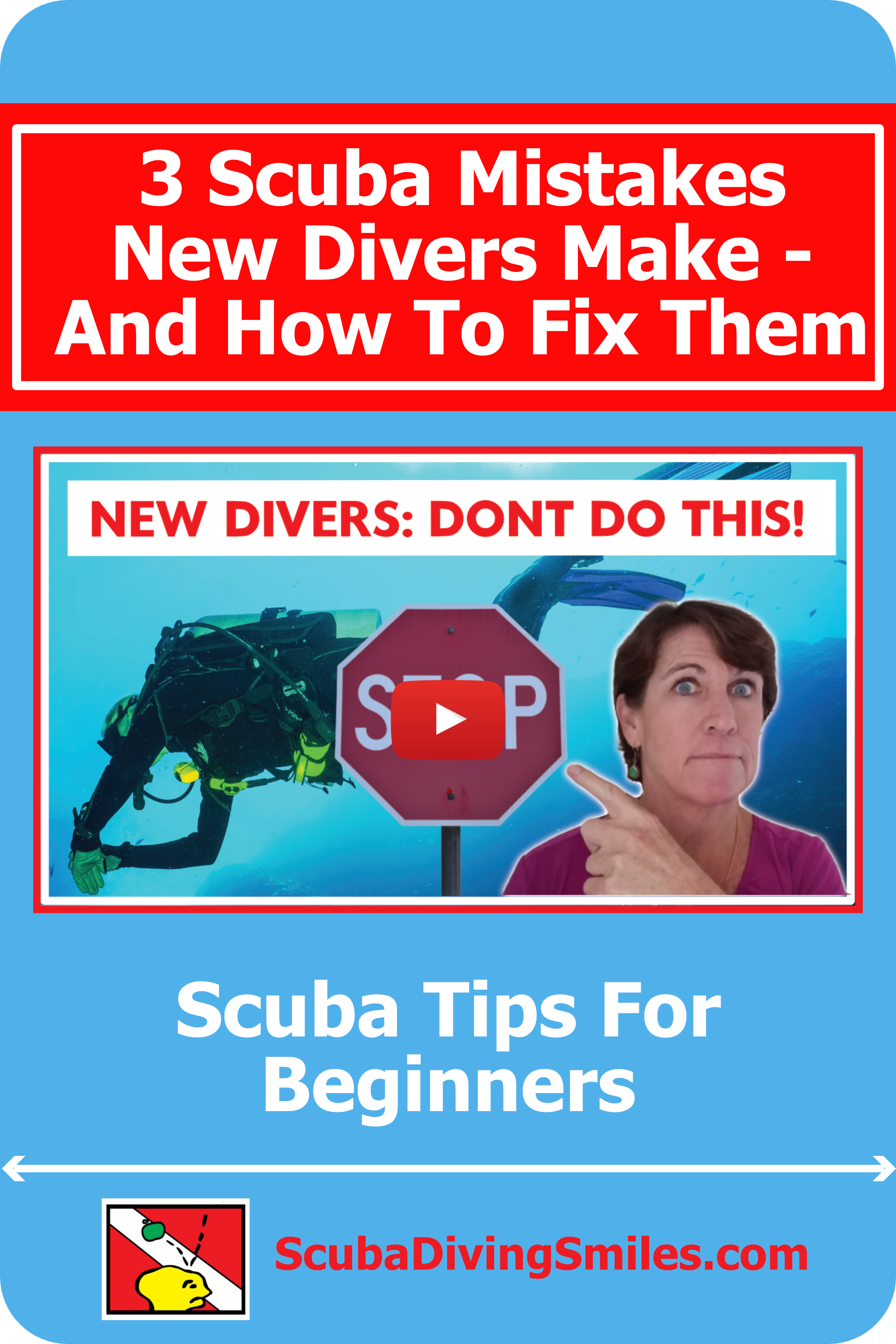 In this video, I share 3 common scuba diving mistakes beginner divers make. Learn how to correct these for a better - and safer - dive.
Continue reading "3 Common Scuba Diving Mistakes New Divers Make"
---
---
 Want to stay down longer and improve your buoyancy control and other diving skills? Our free report "Increase Your Bottom Time" along with our practical, weekly actionable tips will have you looking like a seasoned diver in no time. So come join us and see improvement on your very next dive!
(Click on the photo to join us now!)
---
---