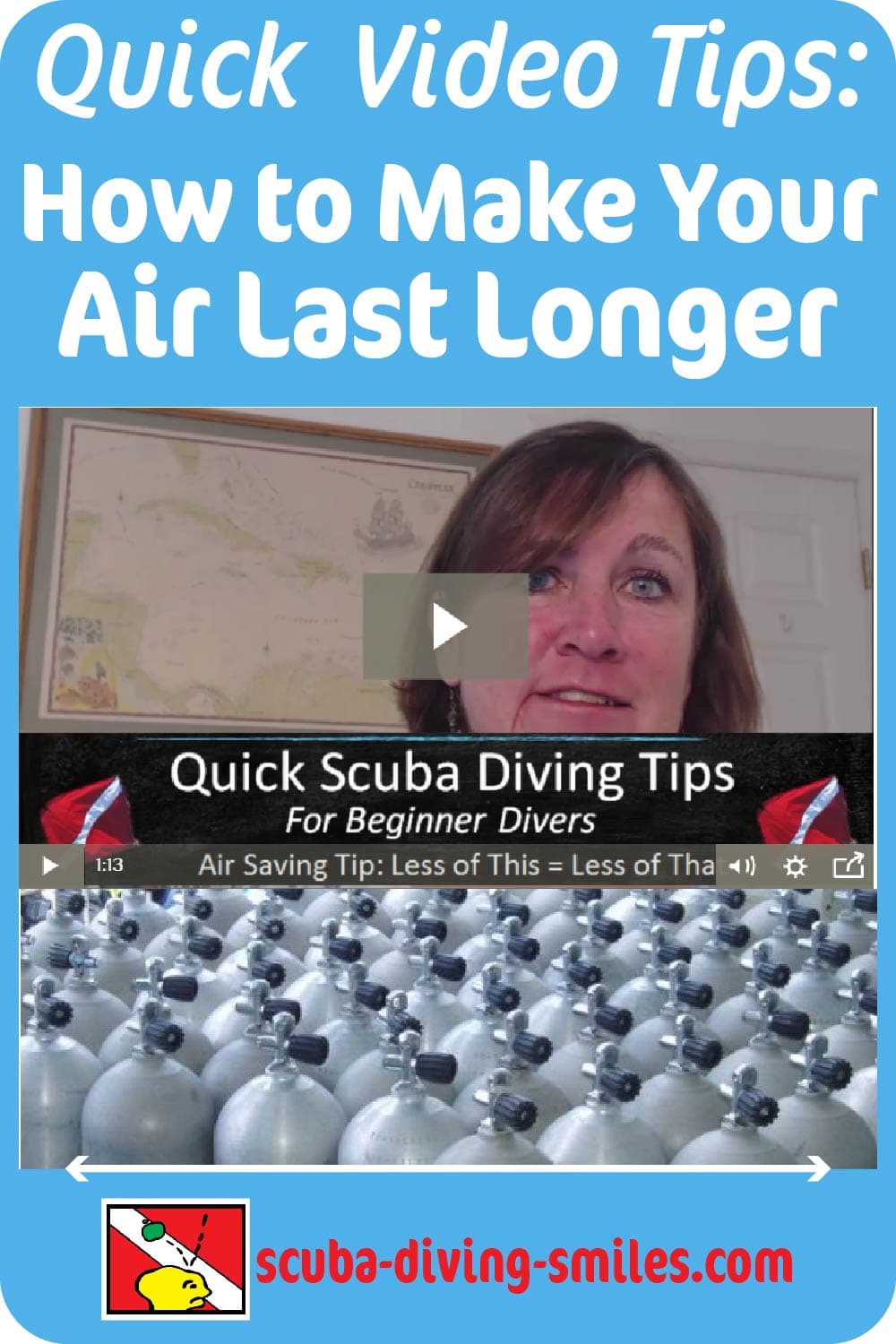 I am putting together some videos to help you save air when scuba diving. These are quick tips that will be about about 1-2 minutes in length - in other words they are quick lessons. Short and Sweet.

I am hoping that that way the information will be easily digestible and, even more importantly, easily remembered and implemented! After all, the scuba tip on the video will not work if it is not recalled and put into action :)
I will be adding more videos on air consumption and other scuba diving subjects so don't forget to check back.
I will put the links to the video dive tips for different aspects of diving (buoyancy control, boat diving, etc.) on the bottom of the page as I create them.
I hope you enjoy these quick tips. Please let me know, I would love to get your feedback! You can use the comment section on the bottom of this page or you can let me know what you think via our Contact Page.
Thanks in advance for your input! Any and all is greatly appreciated.
Thanks for watching my quick video tip. Hopefully you will find it easy to remember and put into action. We all want to look like torpedos out there :). Improving your air consumption will make each dive that much more enjoyable - and longer! 
I hope these tips scuba diving tips on air consumption will help you have a longer and more comfortable dive next time. Remember to check back as I will be adding more tips to this series.