Map of Bimini:
It's Hard To Get Lost On This Island In The Bahamas
If you're looking for a map of Bimini, we have some for you. Even though once you see it, you will realize that it is not hard to find your way around this Bahamian island. 
Nevertheless, I know I always like to have a map of an island to get an overview of where I'm going - whether it is easy to get around or not. We also give you aerial views of Bimini so you can get a better feel for the island.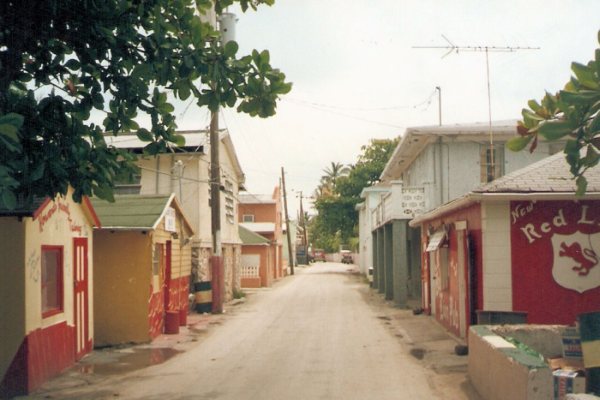 The main road going through Alicetown in Bimini, Bahamas. No traffic jams here.
On Bimini, there is pretty much just one main road on the island since the island is so narrow.
So you really just have to get in that golf cart and start exploring.
Riding around the island in a golf cart is one of our favorite things to do after we have finished our scuba diving in Bimini for the day.
Our first maps below are to give you a general overview of where Bimini and the Bahamas are located. The next map shows where Bimini is located within the Bahamas itself.
Then we get to a Bimini Bahamas map itself. As you can see, it's pretty impossibe to get lost on the island. The water will stop you if you get off course!
The last map of Bimini is the fun one. It's an interactive map - just click on the arrows to zoom in and see the island. Give it a try - it's alot of fun. 

Bimini Bahamas Maps
This is just to give you an idea of where Bimini is located in the world.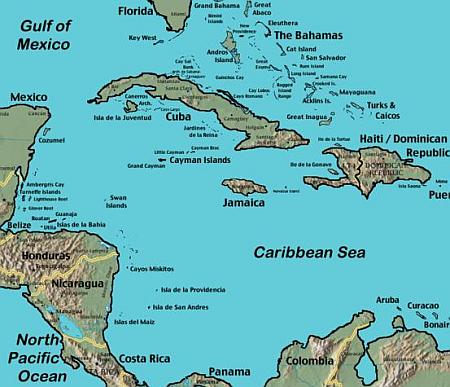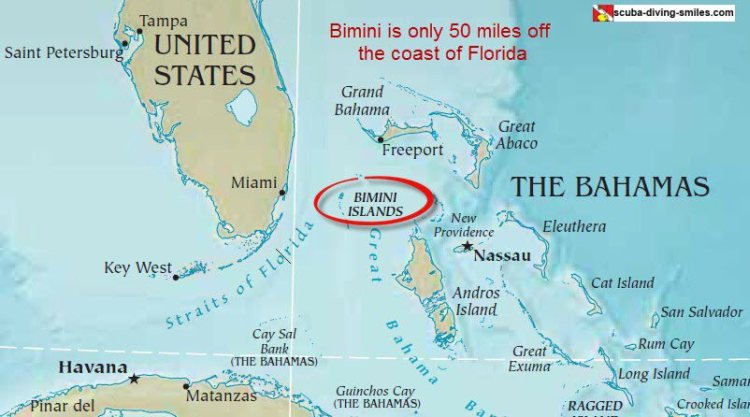 The following map is courtesy of Bahamas.com, the official website of the Islands of the Bahamas.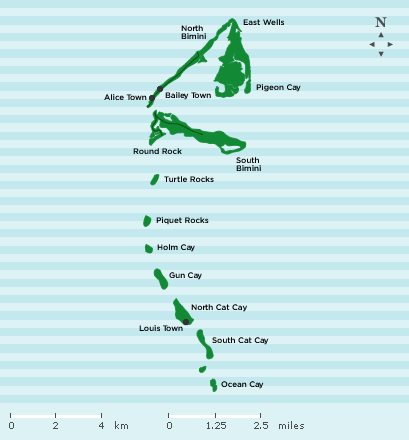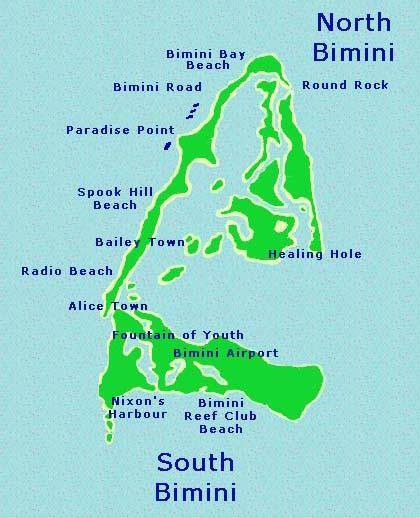 Here are the aerial view maps of Bimini I talked about earlier.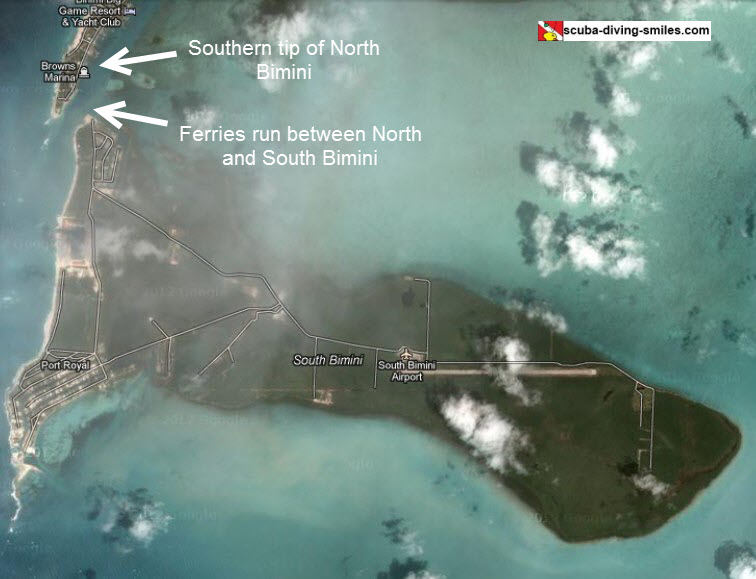 Interactive Map of Bimini
This is the interactive Bimini map I mentioned earlier. Just click on the +/- to zoom in on the area you want to see. Give it a try, it's alot of fun.
This is my favorite - a satellite interactive map of Bimini. I could play with this for hours. See where you are going before you get there!
Have a fun time on on Bimini - and don't get lost!
If you want some more details on the island, you may find our pages on general information on Bimini Bahamas or our main Bahamas page helpful.
---
---
 Want to stay down longer and improve your buoyancy control and other diving skills? Our free report "Increase Your Bottom Time" along with our practical, weekly actionable tips will have you looking like a seasoned diver in no time. So come join us and see improvement on your very next dive!
(Click on the photo to join us now!)
---
---
Photo of main street by Dennis from Atlanta. Thanks!