Scuba Diving Insurance Providers
Offering Plans That Protect You, Your Dive Gear
and Travel Costs

Scuba diving insurance is great to have if there is an accident and something goes wrong.
The following scuba diving insurance providers all offer varying levels of coverage. Depending on the type of trip you are taking and the coverage you will need, you should be able to find a plan that is right for you.
Dan is a non-profit scuba diving and dive safety association and is probably the most well known insurance provider.
They offer dive accident, trip and equipment insurance. Once you join DAN your are eligible for their divers insurance programs.
A basic membership costs $35/year for a single and $55/year for family.
We have been members of DAN since we got certified.( Luckily we have never had to call on them to use their evacuation services.)

Membership includes enrollment in TravelAssist which arranges emergency medical evacuation for any medical emergency. It covers up to $100,000 per person for evacuation costs.
Note, however, you must be more than 50 miles from home to be eligible for this coverage.
This is Part II of a 2 part series on dive insurance. Part I covers a basic introduction to dive insurance. Click here to go to Part I.

DAN also offers 3 levels of dive accident insurance - Preferred ($75/yr), Master ($40) and Standard ($30).
These are secondary coverages and range from $45,000 (lifetime coverage) to $250,000 (per occurrence) depending on which plan you choose.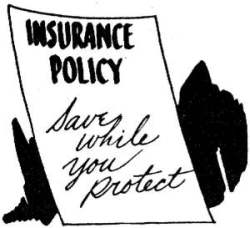 The Standard scuba diving insurance plan covers accidents incurred within a depth of 130 feet. The standard plan also covers "covered diving accidents" which includes decompression illness and/or arterial gas embolism.
The Master and Preferred plan cover accidents at any depth and also insures any "covered diving accident" and "all covered in-water skin-diving and scuba diving injuries".
There are many diving injuries you could have besides DCI so these are more comprehensive plans.
Among other benefits, the Preferred plan includes diving vacation cancellation and interruption insurance (subject to lifetime limits). Obviously you must read all the fine print when purchasing insurance.
Get the details on DAN dive insurance here.

DAN also offers 3 levels of regular travel insurance in addition to scuba diving insurance. This covers such events as:
trip cancellation
trip interruption
trip delay
baggage delay
equipment/personal effects loss
missed connection
medical expenses
and more
The cost of coverage will depend on  the destination and the cost of the trip.
DAN also offers an annual travel insurance plan which covers you for all your trips within the year. If you go on more than one trip a year, this might be a good option for you.
You can see the details of their coverage and get a quote here.

---
DiveAssure is another scuba diving insurance provider and, unlike most other companies, offers primary coverage. They are partners with the Duke Center for Hyperbaric Medicine and Environmental Physiology.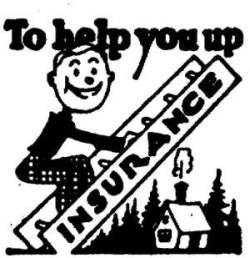 Similar to DAN, you first join with a basic membership which is $19 for a single and $25 for a family. You are then eligible to purchase dive insurance.

DiveAssure offers 3 levels of divers insurance: Diamond, Platinum and Gold. There is no depth limit on any of their policies.
There is coverage, up to varying limits depending on the plan, for:
accident medical and rescue expenses following a diving accident, including emergency evacuation;

death as a result of a diving accident;

loss of diving gear left on site of claimable accident requiring hospital treatment;
repatriation of remains to home country;

flight/accommodation expenses following a diving accident and

diving vacation cancellation and/or interruption insurance.
Prices for each plan vary depending on the home location of the diver and the divers age.
DiveAssure also offer primary dive travel and regular travel insurance programs. You can choose between insuring one trip or insuring all your trips for the year. Like the DAN program above, this latter option might be a good choice if you travel frequently.
Costs for the travel insurance program will vary based upon destination, length of trip, etc.

---
The last of the highlighted scuba diving insurance providers is Divers Security Insurance. DSI offers 4 policies that should be used in combination with one another to get the best coverage.These are all secondary policies.

Minimum purchase requirement is $25. This scuba diving insurance is secondary insurance and there is a 5% deductible of covered costs.
The 4 policies offered are:
Class A ($25) Covers all expenses related to the treatment in a decompression chamber;

Class B ($10) All other injuries sustained while SCUBA diving or snorkeling, including cuts, bites, stings, broken bones, and common ear problems;

Class C ($5) Ambulance services, including air, ground or water transportation, to nearest hospital or emergency facility and

Class D ($20) Other watersports or boating injuries.
The typical divers coverage would be Classes A, B and C for an annual cost of $40.
---
Other Sources of Dive Insurance:

PADI, the dive certification agency, used to offer scuba diving insurance. However, since January 2007 they have partnered with DAN and now offer DAN's divers insurance policies (see above). NAUI, another major certification agency, also offers insurance through DAN.
Note: if you are looking for DiveSafe, a scuba diving insurance provider which I used to highlight on this page, it has gone out of business.

Hopefully this overview of scuba diving insurance providers will help you choose a company that is right for you. For the amount the scuba diving insurance costs, it's hard to think of a reason not to buy some insurance. Especially if you are going on a scuba dive vacation.
Of course, we hope none of us will ever need it!

Back to Part I of scuba diving insurance article.
---
---
 Want to stay down longer and improve your buoyancy control and other diving skills? Our free report "Increase Your Bottom Time" along with our practical, weekly actionable tips will have you looking like a seasoned diver in no time. So come join us and see improvement on your very next dive!
(Click on the photo to join us now!)
---
---
Top of Scuba Diving Insurance Providers