How We Made This Website


...and why we think you should have your own site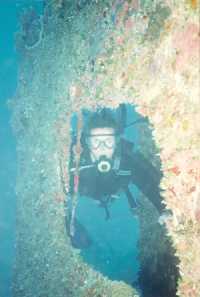 I'm glad you found this page. Since you most likely arrived here from our About Us page, it probably means you are thinking about taking that first step to controlling your life and financial freedom.

A high-5 to you!

I can't begin to describe the feeling I have everyday waking up (without an alarm!) knowing I do not have to go to a j-o-b and answer to someone else.

A teenager that started her own successful website at 14 pretty much sums it up:




"I now have a business that I can grow over the years. A business that is fun. I'll never do a 9 to 5. I'll always own my own life. That, more than money, more than learning about the Web, more than anguilla-beaches, more than learning how to write well, that is the most important thing I've learned from SBI!. Own your own life. If you don't, what's the point?"~
Nori Evoy
Anguilla-Beaches.com
Exactly Nori, "What's the point?"
So how do you get there? It's probably not as difficult as you think as you'll see below.

Our Journey
As I said on our
About Us
page, I first came across SBI when I was researching ways to generate passive income.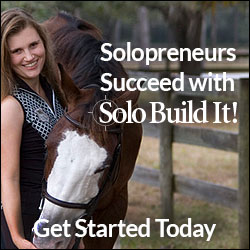 It was described as a way to build your own website, step by step without having to have any technical knowledge. It was also a system that is all about creating a website about something you love.
Even though it said you didn't have to have technical ability (which I certainly didn't - in fact, far from it), I put it in the back of my mind. I really didn't think it could all be true.
I kept thinking about it though and starting researching website building. My head started spinning with the information (and disinformation) out there. I kept on going back to reading about Site Build It.
This went on for almost a year!
I'm not kidding you. Looking for reviews of the product and stories of people that used it.
Finally, one day I said this is ridiculous. Just make the decision and buy it. And I did. I haven't regretted it for one second.
It is one of those products that really does live up to the hype. And it is the complete opposite of all those false Get Rick Quick schemes out there.
You may be thinking, "But I can't build a website." Well, I'm here to disagree with you.
Yes, you can build your own website and start generating some additional income.
If we can do it and a 14 year old can do it, so can you.

But What Would I Build a Website About?

There really is no limit on what you can build a website about. My only advice - choose a topic you love and/or are passionate about. Otherwise the work you put into the site will feel like another job.
And that's the last thing you want.
"The biggest mistake people make in life is not making a living at doing what they most enjoy."
- Malcolm S. Forbes
Just think about what you spend your time doing or wish you were doing. Obviously for us, it was scuba diving.
Maybe you love gardening or horses or sewing or cooking or or or... You get the picture.
Don't worry, this is only a starting point.
SBI will walk you through picking your site concept and figuring out if it has good money-making potential. It's all pretty fun actually.
SBI has a brainstorming tool that generates ideas and analyzes them. After using the tool, you'll have all the information you need to make a decision if your site concept is a good one - how much demand there is for your idea, how much competition is out there and whether it is a profitable topic or not.
It's not unusual for people to change their mind about their topic once they get SBI.
That's the beauty of SBI - it guides you right from the start.
Take a look at all these successful SBI sites. You can see all the different topics people have chosen to write about. Successfully. All those sites are in the top 1% of all sites on the internet.

How Easy Is It - Really?

Is it easy? That's the million dollar question. And the million dollar answer is:
Yes and no.
The technical aspect of building a site is easy because you just have to follow the SBI guide. Which is great because I had no interest in learning the technical aspects of building a website from scratch.
And I still don't.
I just want to write about what I love.
SBI includes a step by step guide which takes you through all aspects of building a website:
from choosing your site concept
to building your site

to getting traffic to your site

to making money from your site.

But writing a good content filled website doesn't happen overnight.
It is work. Alot of work.
But it is nothing like the work I used to do.
The big difference? I love writing about scuba diving.
It's really doesn't seem like work to me. I used to be envious of people that absolutely loved what they did. I never did. That has changed thanks to Site Build It. I really enjoy working on this site and seeing it grow.
SBI has a nice Video Tour that you can watch and see what it is all about. 

But I Don't Know How to Write

No. You only think you don't know how to write. You are not entering a writing contest here.
You are providing people with information. And SBI will teach you how to write good content for a website.
There is even a book they provide for free that teaches you how to write for the web. You can download your free copy here.
I Don't Have Time
Everyone is pressed for time these days. But think of all the time you would have if you didn't have to go to your job.
Can you really not give it a shot?
You can put as much time as you have available into your site. If you have 30 minutes a day, put in 30 minutes a day. If you have 2 hours a week, you can put in 2 hours/week.
That is a great benefit of SBI. You can go at your own pace.
Think of where you will be 1 year from now.
As I said previously, that year is going to pass anyway. You might as well have your own income stream at the end of it.
Don't feel like you have to build a website in 1 month. In fact, SBI actually discourages that.
Slow and steady wins the race. Put as much time as you can into it, stick with it and you will be successful.
How Do I Make Money?

There are many different ways you can make money with your website. SBI will walk you through each one of them.
As far as our website, you know those "Ads by Google" you see on some of our pages? Every time a visitor clicks on one of those ads, we earn some income.
We also have affiliate links on our site to merchants we have dealt with and can confidently recommend. If someone buys a product from that merchant, we receive a percentage of that sale.
We don't have to deal with shipping, handling or anything else. That is all done by the merchant.
We also sell our own reports - which is handled automatically.
Doesn't get much better than that.
There are also lots of other ways you can earn money. You can create an ebook and sell it. Or sell and ship products directly to the customer. Or refer people to another business (such as a tour operator or real estate agent) and get a referral fee. (SBI also has an affiliate masters course you can take for free to learn all about this business model. You can read it here.)
SBI will show you how to do all this.
Take a look at these case studies to see all the different ways people are making money with their sites.
You can be next.
It may take alot of work, but it is not hard to do.
You will be guided through the whole process and there is a wonderful forum where you can ask any questions you have. The forums alone are well worth the cost of SBI. People there are extremely generous in sharing their knowledge and helping people with any problem they may have.


Our Experience
We started this website in June 2007. We have seen traffic to this site and income from this site increase steadily over the past three+ years. Getting a raise every month is great!
This is in spite of the fact that we spend 3 months traveling some place warm every winter.
Of course, we are working part of that time since we usually go scuba diving!
And we continue to earn money while we were on vacation.
We are now making over $5,000 per month from just one of our websites. We are in the process of building even more websites so we can increase our income and diversify our income sources.
I love waking up and checking my stats and seeing how much money we earned while we were sleeping. That's my kind of business.
Has it happened overnight? No. But so what? Time will pass anyway, you might as well be creating an income stream that will pay you for years to come.


What If I Am Still Not Sure?
No problem.
SBI offers an ironclad money back guarantee.
So if you get started and decide it is not for you, just ask for your money back. Anytime. SBI will refund you 100% within the first 30 days of purchase, and on a pro-rata basis after that.

So you can try it out without hesitation.
What have you got to lose? Nothing - except that JOB!
Remember my favorite saying: "Life is not a dress rehearsal?".
So what are you waiting for? Live your life to the fullest and go for it!
Have fun, enjoy your life and best of luck in everything you do!
Dianne and Tim


P.S. If you are still not sure, feel free to ask any question here. 
"Twenty years from now you will be more disappointed by the things that you didn't do than by the ones you did do. So throw off the bowlines. Sail away from the safe harbour. Catch the trade winds in your sails. Explore. Dream. Discover."
Mark Twain
Top of About SBI

Return to Scuba Diving Home
---
---
 Want to stay down longer and improve your buoyancy control and other diving skills? Our free report "Increase Your Bottom Time" along with our practical, weekly actionable tips will have you looking like a seasoned diver in no time. So come join us and see improvement on your very next dive!
(Click on the photo to join us now!)
---
---