Terms of Use and Conditions
Welcome to our website. If you continue to browse and use this website you are agreeing to comply with and be bound by the following terms and conditions of use, which together with our privacy policy, disclaimer and safety disclaimer govern scuba-diving-smiles.com (SDS) relationship with you in relation to this website.
The term 'scuba-diving-smiles.com (SDS)' or 'us' or 'we' refers to the owner of the website whose registered office is located in New York, USA. The term 'you' refers to the user or viewer of our website.
The use of this website is subject to the following terms of use:
The content of the pages of this website and any products is for your general information and use only. It is subject to change without notice.
Neither we nor any third parties provide any warranty or guarantee as to the accuracy, timeliness, performance, completeness or suitability of the information and materials found or offered on this website or its products for any particular purpose. You acknowledge that such information and materials may contain inaccuracies or errors and we expressly exclude liability for any such inaccuracies or errors to the fullest extent permitted by law.
Your use of any information or materials on this website or its products is entirely at your own risk, for which we shall not be liable.
This website and its products contains material which is owned by or licensed to us. This material includes, but is not limited to, the design, layout, look, appearance and graphics. Reproduction is prohibited other than in accordance with the copyright notice, which forms part of these terms and conditions.
All trademarks reproduced in this website or its products, which are not the property of, or licensed to the operator, are acknowledged on the website.
Unauthorised use of this website or its products may give rise to a claim for damages and/or be a criminal offence.
From time to time this website may also include links to other websites. These links are provided for your convenience to provide further information. They do not signify that we endorse the website(s). We have no responsibility for the content of the linked website(s).
SDS makes no warranties or representations of any kind that the services provided by this website and its products or any linked site will be uninterrupted, error-free, or that the site or the server that hosts the site are free from viruses or other forms of harmful computer code. All such information is provided "as is," and with specific disclaimer of any warranties of merchantability, fitness for a particular purpose, title, or non-infringement. In no event shall SDS, its agents, or anyone else who has been involved in the creation, production, or delivery of these pages, be liable for any direct, incidental, or consequential damages resulting from the use of this website or any linked site.
With respect to goods or services purchased directly from SDS through the website or products, SDS's liability, in any case, is expressly limited to replacement of defective goods, or the repayment or crediting to you an amount equal to the purchase price of the goods, if SDS so chooses.
As a condition of your use of the Services, you will not use the Services for any purpose that is unlawful or prohibited by these terms, conditions, and notices. You may not use the Services in any manner that could damage, disable, overburden, or impair any SDS website, or interfere with any other party's use and enjoyment of the Services. You may not attempt to gain unauthorized access to any Services, computer systems or networks connected to any SDS server or to any of the Services, through hacking, password mining or any other means. You may not obtain or attempt to obtain any materials or information through any means not intentionally made available through the Services.
You consent to receive communications from SDS electronically. SDS will communicate with you by e-mail transmission or by posting to this Site. You agree that all communications that SDS provides to you electronically satisfy any legal requirement that such communications be in writing.
This Site is provided for your personal and non-commercial use only. All content included in this Site, including but not limited to any text, graphics, images, logos, button icons, data compilations, software, audio and video (collectively, "Materials"), is the property of SDS or its content suppliers, and you may not distribute, exchange, modify, reproduce, perform, sell or transmit the Materials for any business, commercial or public purposes. The Materials are protected by applicable laws, including the USA and international copyright and trademark laws, and any unauthorized use of any Materials may violate copyright, trademark, and other applicable laws. You may not frame or utilize framing techniques to enclose any portion of this Site or any Materials without express written consent of SDS.
Other than personally identifiable information, which is covered under SDS's Privacy Policy, any material, information or other communication you transmit or post to this Site ("Communications") will be considered non-confidential and non-proprietary. SDS will have no obligations with respect to the Communications. You will grant SDS and its designees a nonexclusive, royalty-free, perpetual, irrevocable, and fully sublicensable right to use, reproduce, modify, adapt, publish, translate, create derivative works from, distribute, and display throughout the world in any media the Communications and all data, images, sounds, text, and other things embodied therein for any and all commercial or non-commercial purposes. You are prohibited from posting or transmitting to or from this Site an unlawful, threatening, libelous, defamatory, obscene, pornographic, invasive of privacy, infringing of intellectual property rights, or other material that would violate any law. SDS reserves the right (but not the obligation) to remove or edit such content.
Under no circumstances shall SDS be liable for any direct, indirect, incidental, consequential, punitive, physical or special damages whatsoever arising out of the use, inability to use of, or errors or omissions in the contents or functions of this Site, even if SDS or an authorized representative thereof has been advised of the possibility of such damages.
Your use of this website and its products and any dispute arising out of such use of the website and products is subject to the laws of the USA.
Sign up for our free newsletter and receive: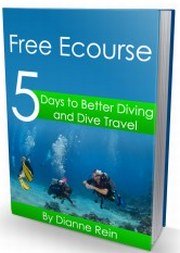 Get lots of tips and techniques for a better dive experience. Sign up now!
---
See our choices for the best scuba equipment for any budget.
---
What you need to know (and ask) before you book a dive vacation package.

---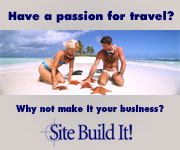 ---