Map of Cat Island Bahamas
If you are looking for a map of Cat Island Bahamas, I'm jealous. It probably means you are on your way there to enjoy some rest and relaxation.
You won't find a much better place to get away from it all (you can read more on our introductory page about Cat Island Bahamas.)
I have several maps for you to use.
The first image is a clipart rendering just pinpointing the location of the Bahamas. Starting with the big picture here.
Then you'll find a map of the Bahamas to show you Cat Island's location within the Bahamas chain (you can find more maps of the Bahamas here if you would like some other views).
Next is a Cat Island map showing the major settlements and towns.
Then comes the fun part. An interactive map of the island. You can zoom in on the area you are interested in. Just click on the arrows to get a different view. It's alot of fun so give it a try.


Cat Island Bahamas Maps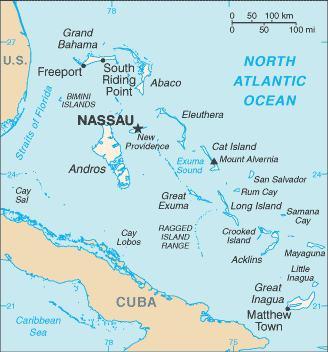 This map is courtesy of
Bahamas.com,
the official website of the Bahamas.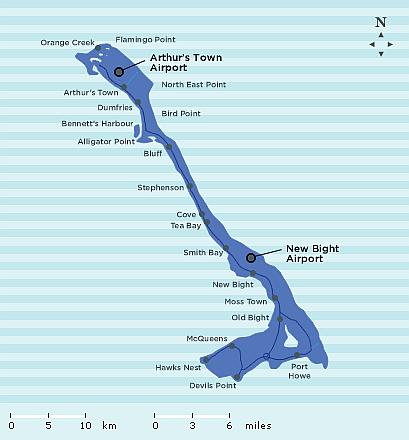 This is the interactive map I talked about earlier. Give it a try, it's alot of fun. Please note: the New Bight Airport is mislabeled. The airport in the North of Cat Island is the Arthur's Town Airport. The New Bight Airport is near New Bight (makes sense) and is located near the middle of the island.
Top of Map of Cat Island
Return to Scuba Diving Home