Caye Caulker Map
Are you heading to Belize and looking for a Caye Caulker map? You'll find some here.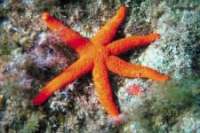 Caye Caulker is a great little island. It's hard to get lost on the island since it is so small - as you'll see from the maps. But maps are fun to look at anyway. Especially the interactive map we have below.
There is some great scuba diving off of Caye Caulker and the town is a fun place to hang out when you are not diving. I don't think anyone would regret a scuba dive vacation to Caye Caulker.
We had a great time here. It was very relaxing and laid back. And best of all, there are many dive sites just a short boat ride away.
So let's get started and look at the maps.




Caye Caulker Belize Maps
This first map of Caye Caulker gives you a good idea of the size of the island and how it would be hard to get lost here. This map is courtesy of
www.travel-center.com.
(Also take a look at our Belize maps for more information.)




This is the fun map of Caye Caulker. Just click on the arrows to zoom in on any area. If you mouse over the white squares, you will see the place name. It's alot of fun - give it a try.



So go and have fun and have a great Caye Caulker vacation!
Top of Caye Caulker Map

Go to main Caye Caulker Belize Scuba Diving page
Main Central America Scuba Diving Page
Return to Scuba Diving Home