Scuba Diving Books and Magazines:
Our Reviews
There are lots of scuba diving books and magazines out there. But which ones are worth your hard earned money?
We'll give you our reviews of the diving books and magazines that we have read and used (or still use).
I love reading books and magazines about diving. It can help make that time to your next diving adventure go by more quickly. Not to mention that you can learn alot and pick up some good tips for your next dive.
Scuba Magazines
No matter what your interests are, there is a scuba diving magazine for you. Whether you like wreck diving, cave diving, tech diving, Caribbean diving, etc. you should be able to find one that you will like. It's a nice break from the everyday routine.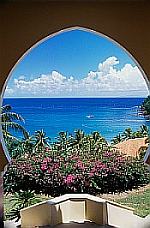 You can read our take and/or reviews of the following scuba magazines here.
Scuba Diving: Probably the most popular scuba diving magazine out there. Is it worth it?
Alert Diver: The free magazine that comes with a DAN membership (a scuba diving insurance provider).
Sport Diver: The official magazine of PADI - a scuba diving certification agency.
Diver Training: Often free at your local diver shop
Undercurrent: Really an online only newsletter - and it doesn't accept advertising.
Advanced Diver: As you can tell from the title, not geared for the beginning diver.
Scuba Diving Books
Nothing like curling up with good dive books to get you through a cold Northeast winter. Well, maybe reading one on the beach between your dives.
We'll be adding more reviews of the dive books we have read and used so be sure to check back (or subscribe to our scuba diving blog and/or scuba diving newsletter to see when we have added more reviews.)
Paul Humann's Scuba Diving Books: Reef Fish Identification, Reef Creature Identification and Reef Coral Identification (Florida, Caribbean and Bahamas): These are the classic books by Paul Humann. So good you'll see people lugging them to the Caribbean on their scuba dive vacations.
Best Dives of the Caribbean: Gives star ratings to the most popular dive sites in the Caribbean.
Do you have some favorite scuba diving books or magazines? Why don't you give us your opinion and review - we'd love to hear from you. Whether you loved it or hated it, we want to know. And we can have a great free resource for divers. Tell us what you think about a scuba book or dive magazine here.


Top of Scuba Diving Books

Return to Scuba Diving Home