Flights to Antigua:
Info To Get You On Vacation
If you are look for flights to Antigua, you're in luck. Since Antigua is a popular Caribbean vacation destination it is fairly easy to get to.
We've been to Antigua a couple of times and even got married on Antigua.
We had 70 friends fly down for the wedding so needless to say, it was a great time!
Everyone managed to get cheap flights and, coupled with an all-inclusive resort, it was a very reasonable vacation.
OK, enough, back to info on flights to Antigua. 
Antigua Airport
Antigua's airport is the V.C. Bird International Airport and is located on the north-east corner of the island. V.C. Bird International airport is located about 5 miles from the capital of St. John. Many hotels will offer transportation from the airport to their hotel.
The airport code for Antigua is ANU.

Antigua Flights From North America
Coming from North America, you have several different airline options. You can find some non-stop flights from major East Coast cities.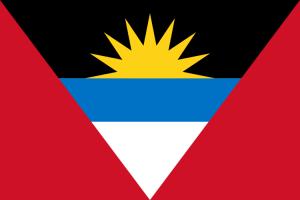 Alternatively, many airlines will offer connecting flights from various gateways such as San Juan and Houston.
United offers daily non-stop flights from Newark (airport code EWR) to Antigua. The flight from NY takes about 4 1/2 hours.
American Airlines offers daily non-stop flights to Antigua from Miami (airport code MIA). The flight from Miami takes a little over 3 hours. 
Delta Airlines flies a weekly non-stop flight from Atlanta (airport code ATL) on Saturdays and from New York's JFK airport (airport code JFK) on Sundays.
If you are coming from Canada, Air Canada offers non-stop flights from Toronto (airport code YYZ) on Thursday, Saturday and Sunday. 
Antigua Flights from Europe
You have a couple of choices for
flights to Antigua
if you are flying out of the UK. Most likely you will have to make a connection if you are flying out of other gateways. I wasn't able to find non-stop flights out of other gateways (if you find other options, please let us know and I can update the page).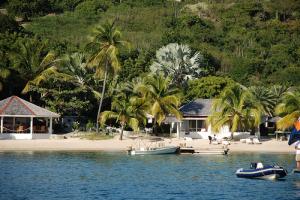 British Airways flies out of Gatwick non-stop to Antigua on a daily basis. The flight will take about 8 1/2 to 9 hours.
Virgin Atlantic also flies non-stop out of Gatwick three times per week on Wednesday, Friday and Saturday.
Antigua Flights From Other Points
Liat Airlines
has a hub in Antigua so you can catch a flight to Antigua from many other Caribbean destinations including Barbados, Guadaloupe, Dominica, St. Lucia, St. Vincent, Trinidad, Dominican Republic, Puerto Rico, St. Thomas, St. Kitts and Nevis, St. Martin, Anguilla and Tortola.
British Airways also offers flights to Antigua via St. Lucia, Tobago, St. Kitts and Granada.
From South America, Caribbean Airlines flies to Antigua via Trinidad from Caracas, Guayana and Suriname.



You might also find our other pages on Antigua helpful when planning your trip:

Antigua Diving and General Info //Antigua Maps
Return to Main Caribbean Diving Page