Pictures of Scuba Diver With Fish
Looking at pictures of a scuba diver with fish always gives me that underwater feeling again. Especially when I am stuck at home in the cold weather. Nothing like looking at underwater tropical fish and scuba diver pictures.
I love those dive sites that have an abundance of fish and other marine life. One of the highlights of any dive for me is being able to swim through a huge school of fish.
If you ever have the opportunity to do that, I hope you enjoy it as much as I do (why don't you tell us about one (or more) of your top dives? We and the other readers of this website would love to hear about it).
And I am not talking about a fish feeding either. Just a regular 'ol school of fish swimming by or hanging out under a coral ledge (as was the case during our recent dive trip when we went scuba diving-in-mexico.)
Here are some photos for you to enjoy until you are able to take off for those next scuba dive vacations:
(You can see more of my pictures of scuba divers, pictures of scuba gear and more by clicking on the links.)

Pictures of Scuba Divers and Fish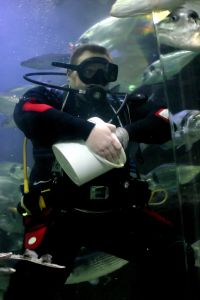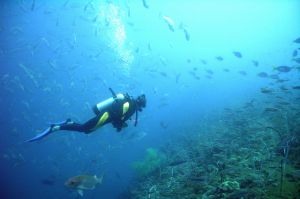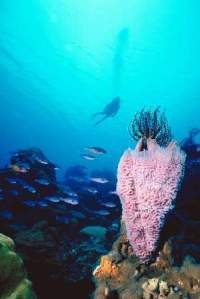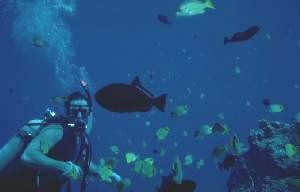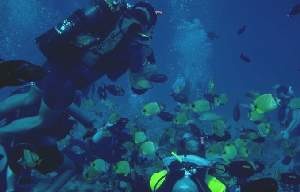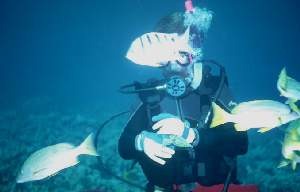 Top of Scuba Diver with Fish
Index Page for Scuba Diving Pictures and Scuba Diving Clip Art
Return to Scuba Diving