Pictures of Scuba Divers -
Get That Underwater
Feeling Again
Well, if we can't get there, what's the next best thing? We can always look at some pictures of scuba divers and imagine we are back underwater. It's not nearly as fun, of course, but it can bring back some of that tropical vacation feeling. Especially welcome in the dead of winter. Maybe our next scuba diving vacation won't seem so far away.
(If you like clipart, check out my page of scuba diving clipart. To see some more clipart and pictures of scuba diving, scuba gear, palm trees and more, check this page out.)
Photos of Scuba Divers
Here are some scuba diving pictures to start you off: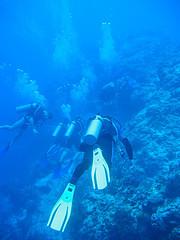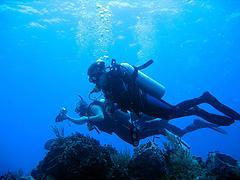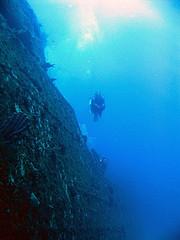 Whether you are male or female, scuba diving pictures have the ability to put a smile on our face. When I look at these, all I want to do is hop on a plane and take off for the Caribbean. Maybe I should stop looking. Naaahh.


More Scuba Dive Pictures
Caribbean Here We Come!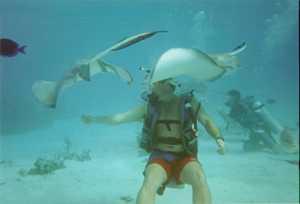 More Scuba Diving Pictures
This Time Topside
I enjoy looking at old scuba photos. I can't imagine diving without a BC - but I guess they didn't know what they were missing. Here's an old scuba photo of Lloyd Bridges to leave you with. Thanks goodness for the modern scuba equipment!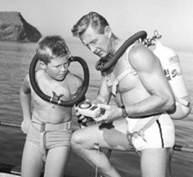 Here's to you soon starring in your own set of scuba photos!


Top of Pictures of Scuba Divers