Maps of Mexico
Heading off to Mexico? We have several maps of Mexico to get you started with your trip planning.
Wherever you are headed in Mexico, you are bound to have a great time. Whether it is diving or exploring the interior, I love traveling throughout the country. Lots of culture, historical sites, friendly people, good food - what more can you ask for?
If you are headed to Mexico for a scuba diving vacation, you've come to the right place. We have lots of information about scuba diving in Mexico. My favorite place to dive in Mexico is Cozumel. It's hard to beat that diving.
We start out with a few Mexico maps that show you different aspects of the country. For example we have a physical map of Mexico which shows you the elevation levels in the country. We also have maps showing the major cities in Mexico.
After you are finished with these type of maps, it's time to check out our interactive maps. The first is an interactive road map of Mexico and then we have an interactive satellite map of Mexico. You can zoom in and see the area you are interested in.
So let's get started and show you some maps of Mexico so you can plan that vacation:


Mexico Maps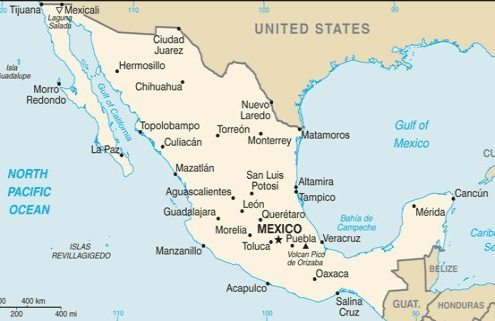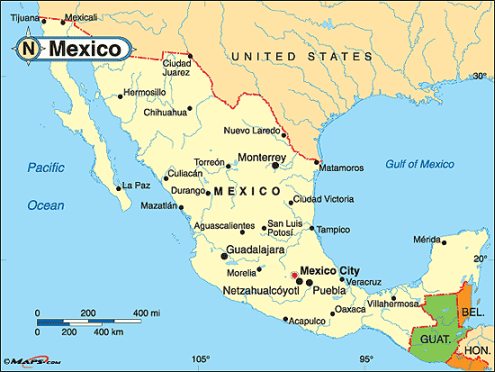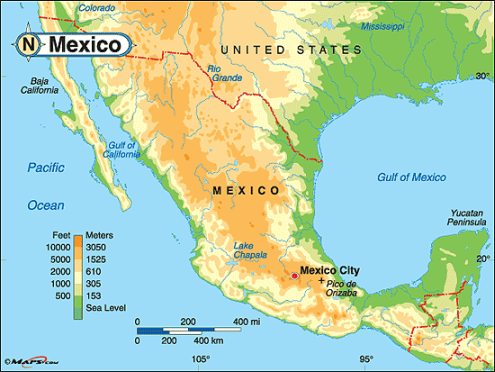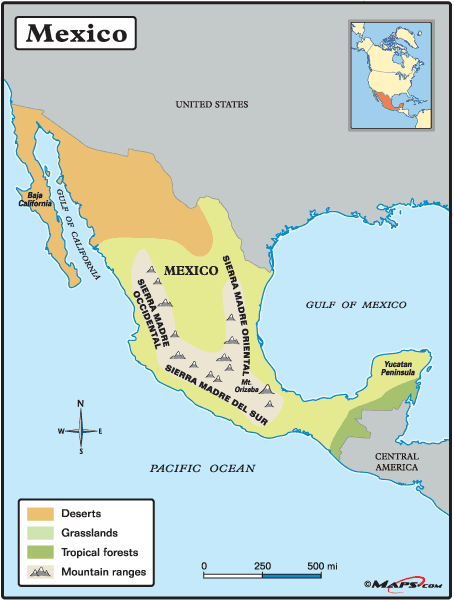 This is where the fun starts. You can click on the arrows to zoom in on the area you want to see. Just mouse over the white squares and it will give you a place name. Give it a try, it's alot of fun!
We hope you have a great trip to Mexico!
Top of Maps of Mexico

Go to main Mexico page

Return to Scuba Diving Home