Map of Aruba
A map of Aruba is a good place to start planning your trip - whether it is a scuba diving vacation or not.
Aruba has alot to offer the visitor, especially some beautiful beaches. As I said on my main Aruba page, Aruba diving is also known for its wrecks.
But whether you are going to Aruba to dive or gamble or just hang out in the sun, an Aruba map comes in handy when you are making up an itinerary. The first three Aruba maps I have below are general maps for planning purposes.
The next Aruba map I have below is a satellite map. It shows the topography and is just plain fun to use! I could spend hours playing with these type of maps.
Just click on the arrows on the maps below to see the area of Aruba you are interested in.

Aruba Maps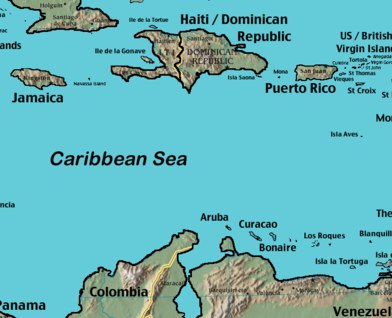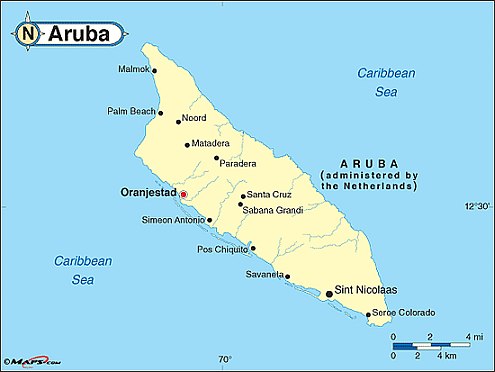 Just click on the arrows to zoom in on any area.
Here's the interactive satellite map Aruba I talked about earlier. Again, just click on the arrows to zoom in. Put your mouse over the white squares and it will show you the place name. Try it, it's alot of fun.
I hope you have fun using these Aruba maps. Planning that trip is half the fun. Whether you are diving or not, I hope you have a great vacation!
Return to Main Caribbean Diving Page