Flights to St. Croix, USVI:
Airfare, Airport and Connecting Flight Information
If you are looking for flights to St. Croix, you are in luck.
It is fairly easy to travel to this USVI destination. There are several direct flights as well as easy connections through other islands that will have on the ground in no time.
(For more general information on St. Croix, see our guide to St. Croix.)


St. Croix Airport
The airport in St Croix is the Henry E. Rohlsen International Airport. It is located approximately 10 miles from Christiansted and less than 10 miles to the coast in Frederiksted.
The airport code for St. Croix is STX.
There is a taxi stand at the airport to take you anywhere on the island. Cab fares to Christiansted and Frederiksted will run you in the neighborhood of $10.


Direct Flights to St. Croix
American Airlines
has the most non-stop St. Croix flights. During the high season (roughly the winter months), American runs two flights daily from
Miami
to St. Croix. This is cut back to one daily flight to St. Croix in the offseason.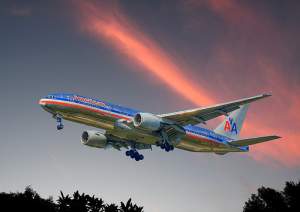 Delta also offers direct flights weekly to St. Croix from their Atlanta hub. When I searched, it was showing direct weekly flights operating on Saturday, both to and from St. Croix.
US Airways offers a direct flight to St. Croix from Charlotte once a week. As of this writing, this itinerary was offered on Saturday and only during the winter.
There are many direct flights daily from San Juan, Puerto Rico to St. Croix (see details in next section).
Connecting Flights to St. Croix
San Juan, PR is a major hub for connecting flights from the United States and Europe to St. Croix. Several airlines fly this route.
American Eagle offers four daily flights from San Juan to St. Croix. So if you are flying on American, you can connect either through Miamai or San Juan to reach St. Croix.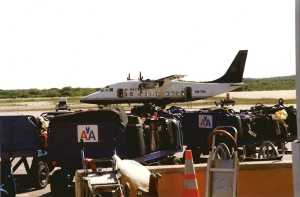 Cape Air is another big player in this market offering several flights daily between the two islands.
Another option is the Seaborne Shuttle which also offers several daily flights to St. Croix from San Juan.
St. Thomas, another USVI, also has airlines that fly between it and St. Croix on a daily basis.
Airlines offering St. Croix flights from St. Thomas include American Eagle, Seaborne and Cape Air.
Seaborne flys between the harbors of St. Thomas and St. Croix in a seaplane so you land and take off on the water - adding a little more adventure to your trip.
Cape Air is currently offering 5 daily flights between St. Thomas and St. Croix.


St. Croix Ferry
Another option for travel to St. Croix is a ferry. During the high season, SeaTrans ferry (goviseatrans.com) operates between Charlotte Amalie, St. Thomas and Gallows Bay, St. Croix.
There are two ferries daily on Friday and Saturday and one ferry daily on Sunday and Monday. The current rates are $50 one-way or $90 round trip. The trip takes approximately 90 minutes.
You can check here for today's cheapest flights to St. Croix or just put in your home airport code and STX for St. Croix in the search engine below.
Hopefully this has helped you find a good flight to St. Croix. And a reasonable St. Croix airfare. Let us know how your trip went if you go!
You might also want to check out our pages on cheap airfare to the Caribbean.
Photo courtesy of Luis Argerich. Thanks!
Top of Flights to St. Croix
Return to Main Caribbean Diving Page
Return to Scuba Diving Home