Cozumel Map
Ready to head off and do some scuba diving in Cozumel? We have a Cozumel map for you. In fact, we have several maps for you to help you plan that scuba dive vacation.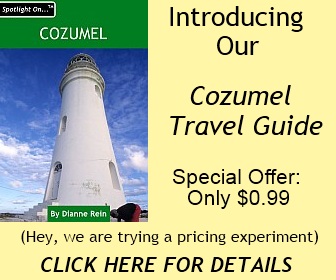 Cozumel is one my favorite places to go diving. In fact, it makes our list of the best places to scuba in the Caribbean. And Horseshoe, one of the dive sites off of Cozumel, makes our list of top dives too.
We also love traveling around the island and checking out some beach bars when we are not diving. While a map is good to have, it is not necessary for this since there is only one road cirlcing the island. Pretty hard to get lost on this outing.
We did hear that Donald Trump is considering putting a casino on the undeveloped east side of the island (you'll see pretty much nothing there on the maps now). Here's hoping it doesn't happen.
First we'll show you some maps to pinpoint where Cozumel is located in relation to the mainland of Mexico and the Caribbean. Then we'll have an island map of Cozumel followed by some fun interactive maps.


Cozumel Mexico Maps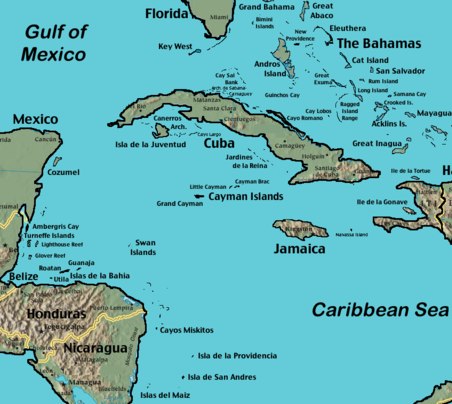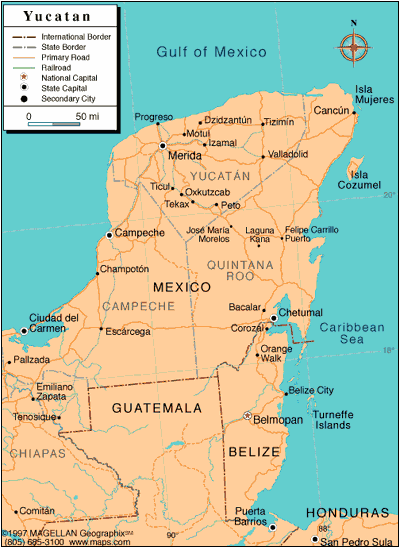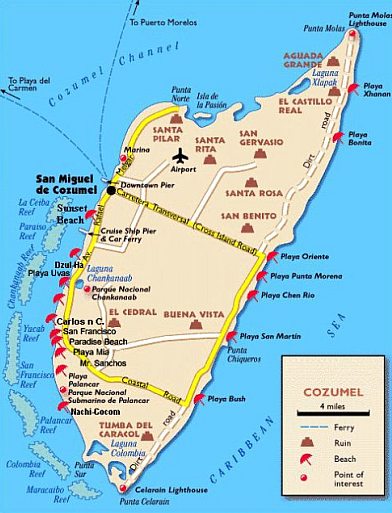 This is the fun interactive map of Cozumel I talked about before. Just click on the arrows to zoom in on the area you want to see (or zoom out to get a larger picture). Mouse over the white squares and it will give you the place name. Try it, it's alot of fun.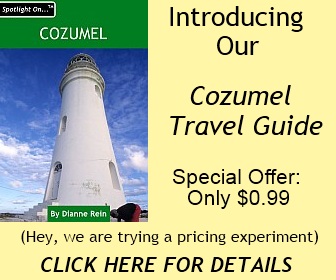 We hope you have a great time in Cozumel!


Top of Cozumel Map
Go to main Cozumel page
Return to Scuba Diving Home