Cayman Islands Map
Interested in the Caymans and need a Cayman Islands map? We have a few for you to try out. We even have an interactive map which is alot of fun to play around with.
Hopefully you are going to be able to do some scuba diving in the Caymans. It makes our short list of the best places to scuba dive in the Caribbean.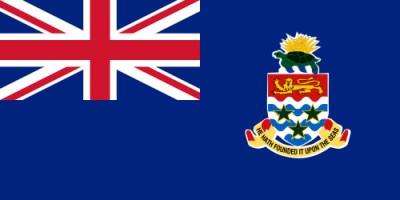 If you don't have your certification, you can always try a resort course. It's a great way to try it out and see if you like it.
After all, you're in one of the top diving spots in the world, you might as well see what all the fuss is about.
Even if you don't dive, if you're a beach bum you will love the islands.
Especially Grand Cayman.
Seven Mile Beach is absolutely spectacular. Miles of powder white sand and turquoise blue water. What more can you ask for? Besides a tropical drink of course.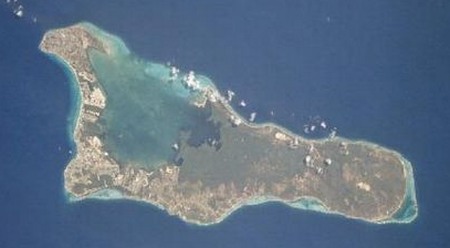 But before you go, you need to plan. That's where our Cayman Islands maps come in.
The first graphic show you where the Cayman Islands are located in the world. The next map of the Cayman Islands gives you an overview of where the Caymans are located in the Caribbean. The following Cayman Island map shows where the three islands are located in relation to one another.
Then comes the fun Cayman map. It's an interactive map and you can zoom in on the area you are interested in. It's a blast to play with and very easy to use. You can just picture yourself on that island. So let's get started.


Map of Cayman Islands
This map is courtesy of Wikimedia Commons.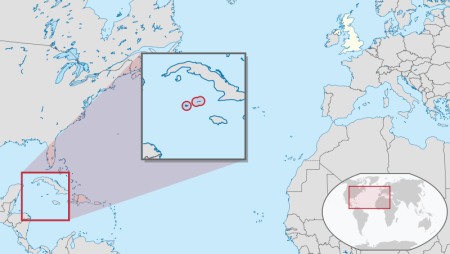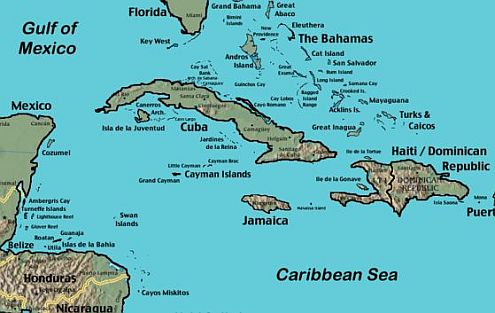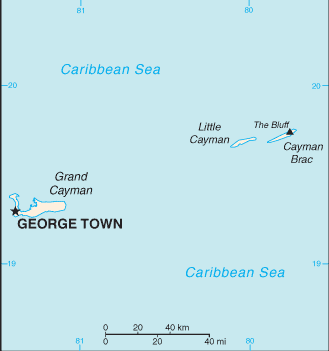 This is the fun interactive Cayman map I talked about earlier. Just click on the arrows to zoom in on the area you want to see. Mouse over the white squares and it will give you the place name. Give it a try, it's alot of fun!
So have a great time and enjoy the Cayman Islands!
For more information on the Cayman Islands, check out our overview of the Cayman Islands and our pages of information on Grand Cayman and information on Cayman Brac.
Top of Cayman Islands Map

Go to main Scuba Diving Cayman page

Return to Scuba Diving Home